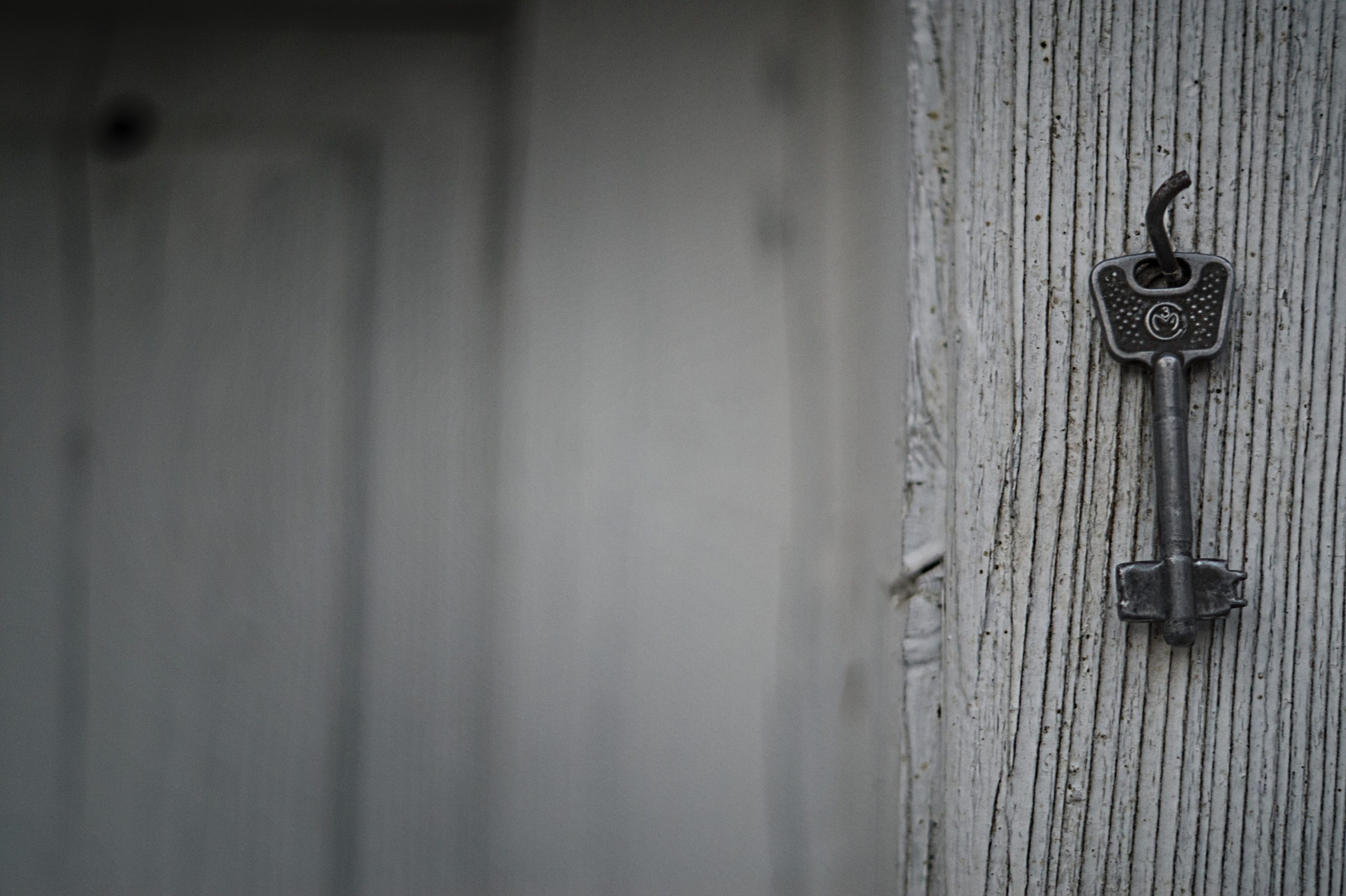 By accessing this site (the "Site"), you (the "User") are deemed to accept all of the terms herein as a valid and binding agreement in full force and effect between WRD LLP and you as the User (the "Agreement").  If you do not want to accept these terms, you should not access the Site or review any information on it.
PLEASE REVIEW THE FOLLOWING CAREFULLY
1. Ownership and Copyright of Site
1.1. Ownership – The content of the Site and the expression, organization, gathering, compilation, magnetic translation, digital conversion, electronic transmission thereof are protected under applicable law relating to copyrights, trademarks and other proprietary rights (including but not limited to intellectual property) and are strictly reserved in favour of WRD LLP.
1.2. No Copying etc. – The copying, redistribution, use or publication by a User of any content or other part of the Site is strictly prohibited.
2. Access License
The User is hereby granted a non–exclusive non–transferable royalty–free license to access the Site for the purpose of learning about WRD LLP's services, practice areas and lawyers, along with any products that may be available from time to time.
3. Deadlines
In addition to any other disclaimer provided herein, WRD LLP in no way represents, warrants or guarantees that the Site will be available within any deadline or time period. Furthermore, for greater clarity, WRD LLP in no way assumes any obligation on the part of any User to provide access to the Site within any prescribed deadline, and hereby disclaims any liability for any User who fails to act for any reason because such User relied solely on the Site. IF THE SITE IS UNAVAILABLE IT IS THE USER'S SOLE RESPONSIBILITY TO REQUEST ACCESS TO THE INFORMATION CONTAINED THEREIN BY SOME OTHER MEANS.
4. Disclaimer and Limitation of Liability
4.1. Disclaimer – The forms, documents and other Site content are made available on an "as is" "where is" basis. All representations warranties, express or implied, are disclaimed including but not limited to the disclaimer of any of the following implied warranties:
.1 The information the Site, including any information in any article or blog posting, shall not be construed as legal advice. It is for education purposes only, and no solicitor–client relationship shall arise therefrom. We caution you not to rely on any such information in the absence of hiring your own professionals and obtaining formal advice;
.2 The User acknowledges that they ARE NOT a client of WRD LLP until they have signed a retainer agreement with WRD LLP in a form that WRD LLP provides. This applies even if the User has exchanged emails, spoken with or otherwise interacted in any way with a lawyer at WRD LLP. AN EMAIL OR PHONE CALL DOES NOT MAKE THE USER A WRD CLIENT. If the User is not a client, any information coming from WRD LLP shall be for information and educational purposes only and shall not be construed as legal advice. Users rely on that information at their own risk. They are strongly encouraged to sign a retainer agreement with WRD LLP, and formally retain one of our lawyers for proper legal advice; and
.3 WRD LLP makes no representation or warranty about the merchantability or fitness for a particular purpose in respect of any service set out on the Site save and except pursuant to legal advice given pursuant to a standard retainer agreement with WRD LLP. In the event that products are available on the site, we make no representation or warranty about the merchantability or fitness for a particular purpose of those products.
The User assumes all responsibilities and obligations with respect to any decision to review or download content from the Site, or when deciding to select and/or rely on any other document or any other Site material, to achieve the User's intended result.
4.2. Particular Situations – The information within the Site, or available through the Site, may not be appropriate under the circumstances for any particular transaction and does not substitute for appropriate professional advice. The specifics of a given situation may require provisions not contemplated in the content of the Site. No representations, warranties or guarantees whatsoever are made as to the accuracy, currency, completeness, adequacy, reliability, suitability, quality or applicability of any information contained herein.
4.3. Site Accessibility and Viruses – The Site may be unavailable or inaccessible from time to time, at any time, due to routine maintenance, errors, problems or other unforeseeable causes. Moreover, the information on the Site may contain bugs, errors, problems or other limitations. All responsibility or liability for any damages caused by viruses or malware arising from the Site is hereby disclaimed.
4.4. Servers in Foreign Jurisdictions – The User hereby acknowledges that WRD LLP may host the Site but, in so doing, may utilize servers and hosting services based outside of Ontario or Canada. This may also apply to any web–based services (including online forms) that WRD LLP uses in the ordinary course of its practice. Any documents or materials uploaded to, or downloaded from, the Site or any other services may be stored in servers located in, and subject to, the laws of a foreign jurisdiction. Such laws can include (without limiting the generality of foregoing) criminal and administrative legal requirements relating to investigation, search and seizure. Additionally, any information stored on servers located in the United States of America may be subject to search and seizure by United States Federal authorities under the U.S.A Patriot Act and other laws of the United States relating to national security. WRD LLP hereby disclaims any and all liability with respect to the enforcement of foreign laws, including the Patriot Act.
4.5. Limitation of Liability – WRD LLP and its partners, contractors, employees and affiliates (collectively referred to in this paragraph as "WRD") have no liability whatsoever for a User's reliance on the Site or use of any information contained on the Site. In particular, but not as a limitation thereof, WRD is not liable for any INDIRECT, SPECIAL, INCIDENTAL, PUNITIVE OR CONSEQUENTIAL DAMAGES (INCLUDING DAMAGES FOR LOSS OF BUSINESS, LOSS OF PROFITS, LITIGATION OR THE LIKE), WHETHER BASED ON BREACH OF CONTRACT (INCLUDING BREACH OF WARRANTY), TORT (INCLUDING NEGLIGENCE ARISING FROM PRODUCT LIABILITY AND NEGLIGENT MISREPRESENTATION), ANY LEGAL COSTS ARISING THEREFROM, OR ANY OTHER COSTS OR EXPENSES ARISING OTHERWISE. Even if advised of the possibility of such damages, the disclaimer of liability for damages set forth above is a fundamental element of this Agreement for the use of the Site. This Site and the information contained herein would not be provided without such limitations. The User's sole remedies in respect of any damages suffered as a result of their use of the Site shall be to immediately discontinue their use of it.
5. Prohibited Activity
5.1. Hacking, etc. – Users shall not attempt to gain unauthorized access to any portion or feature of the Site, or any other systems or networks connected to the Site or to any server hosting the Site, or to any of the services offered on or through the Site, by hacking, password "mining" or any other illegitimate means.
5.2. Monitoring and Circumventing Site – Users shall not use any "deep–link", "page–scrape", "robot", "spider", "agent" or other automatic device, program, algorithm or methodology, or any similar or equivalent manual process, to access, acquire, copy or monitor any portion of the Site or any content, or in any way reproduce or circumvent the navigational structure or presentation of the Site or any content, to obtain or attempt to obtain any materials, documents or information through any means not purposely made available through the Site. WRD LLP reserves the right to bar any such activity.
5.3. Probing, etc. – Users shall not probe, scan or test the vulnerability of the Site or any network connected to the Site, nor breach the security or authentication measures on the Site or any network connected to the Site. Users will not reverse look–up, trace or seek to trace any information on any other User of or visitor to the Site, or any other customer of WRD LLP, or exploit the Site or any service or information made available or offered by or through the Site, in any way where the purpose is to reveal any information.
5.4. Overloading Site – The User will not take any action that imposes an unreasonable or disproportionately large load on the infrastructure (including the bandwidth capacity) of the Site or WRD LLP's systems or networks, or any systems or networks connected to the Site or to WRD LLP.
5.5. Interference – Users shall not to use any device, software or routine to interfere or attempt to interfere with the proper working of the Site.
5.6. Harassing and Stalking – User also hereby agrees that they shall not use the Site to,
.1 contact anyone against their will or "stalk" or otherwise harass anyone in any manner; and
.2 collect personal data about anyone for commercial purposes unrelated to the purpose set out in Article 2 (Access License) if any, or for unlawful purposes.
5.7. Disguising Messages and Identity – Users shall not forge headers or otherwise manipulate identifiers in order to disguise the origin of any message or transmittal the User sends to WRD LLP or another User on or through the Site, or sent to a WRD LLP lawyer via email or other electronic communication. When using the Site or interacting with a WRD LLP lawyer, no User may impersonate any other individual or entity, and no User may fraudulently hold him/herself out as representing another person or entity.
5.8. Unlawful Activity – Users shall not use the Site or any content or other document therein for any purpose that is contrary any statute, regulation, by–law, rule, common law principal (whether in law or equity) or other requirement of Ontario law or the laws of Canada, or any purpose prohibited by this Agreement, or to solicit the performance of any such illegal activity or other activity which infringes the rights of WRD LLP or others.
6. Governing Law and Jurisdictional Issues
6.1. Governing Law and Disputes – This Agreement shall be treated as though it were executed and performed in Toronto, Ontario, Canada and governed by the laws of Ontario and the laws of Canada as may be applicable herein. All disputes, controversies or claims arising out of in connection with or in relation to this Agreement, including any question regarding its existence or validity shall be submitted to and be subject to the jurisdiction of the courts of the Province of Ontario (including the Supreme Court of Canada), which shall have exclusive jurisdiction in the event of any dispute hereunder. The parties hereby irrevocably submit and attorn to the exclusive jurisdiction of such courts to finally adjudicate or determine any suit, action, or proceedings arising out of or in connection with this Agreement.
6.2. Compliance with Ontario Law – In using the Site, the User hereby agrees to comply with all legislation, regulations, common law requirements (including such requirements in law and equity) as may be applicable and in force pursuant to the laws of Ontario and Canada. Any monies payable pursuant to the terms hereof shall be in Canadian currency.
6.3. Actions Subject To Disclaimer – All actions, applications and other legal proceedings shall be subject to the disclaimers and limitations set forth in Article 4 (Disclaimer and Limitation of Liability).
6.4. Severability and Waiver – Should any part of this Agreement be held invalid, unenforceable or inconsistent with the law applicable to this Agreement, that portion shall be severed from this Agreement and the remaining portions shall remain in full force and effect. Failure of WRD LLP to enforce any provision of this Agreement shall not be deemed a waiver of such provision nor of the right to enforce such provision.
6.5. Users Outside Ontario – This site is controlled and operated by WRD LLP from its offices within the Province of Ontario. WRD LLP makes no representation that documents, or other materials from the Site are appropriate or available for use outside of Ontario. Those who choose to access this Site from other locations do so on their own initiative and are responsible for compliance with local laws, if and to the extent local laws are applicable.
7. Interpretation of Agreement
7.1. Entire Agreement – This Agreement constitutes the entire and only agreement between WRD LLP and a User, and supersedes all prior or contemporaneous agreements, representations, warranties and understandings with respect to the Site. To the extent that anything in or associated with the Site is in conflict or inconsistent with this Agreement, this Agreement shall take precedence.
7.2. Electronic Form – The electronic form of this Agreement presented to the User when they access the Site shall be the sole true and correct version. WRD LLP hereby reserves the right to update and amend this Agreement from time to time. WRD LLP will post the latest version of this Agreement on the Site in electronic form.
7.3. Assignment – WRD LLP may assign its rights and obligations under this Agreement to any person without notice to the User. No part of this Agreement may be assigned by the User without WRD LLP's written consent.
7.4. Independent Contractor – Each of the parties acknowledge and agree that the relationship created hereby is one of independent contractors and no other, including without limiting the generality of the foregoing, that of partnership or employment. None of the parties shall have the authority to bind the other parties to any contractual or other legal obligations, whether as agent, partner, employee, representative, authorized signing officer or otherwise. None of the parties shall hold themselves out as being an agent, employee or other representative of the other party so as to make said other party vicariously liable for any tort against any other person.
This Access License and Terms of Use are made as of Friday, July-24-20 5:50 PM